CHISAMBA – 28/04/2021: Central Province Permanent Secretary, Mr Benard Chomba saluted the United Church of Zambia for its efforts in alleviating poverty among Zambian people and subsequently fixing the Zambia's erring economy. This came to light when he officially opened the Conservational farming programme in Chisamba District.
The training started on 26th and ends on 30th April 2021. This was a joint venture between Chipembi College of Agriculture and the First Quantum Minerals Kansanshi Copper Mines' Corporate Social Responsibility Unit. It attracted participants from Eastern, Luapula, Copperbelt, Lusaka and Central Provinces.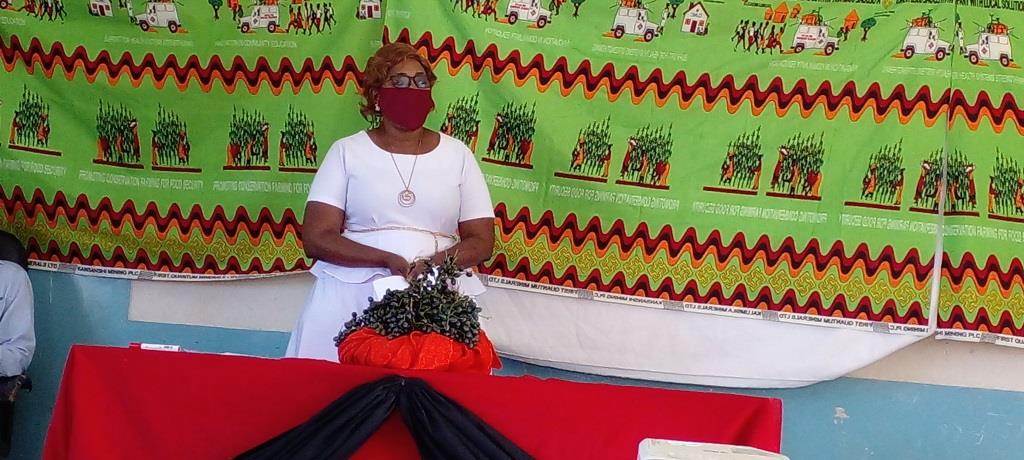 In her welcome address to the Guest of honour, the Principal, Madam Patience Maluza highlighted that the institution imparts survival skills to unemployed Youths, the retirees, members of cooperative groups and the clergy. However, such success did not go without challenges Brought to the fore were the use of dilapidated student hostels and classrooms, staff houses (which were built in 1930s), lack of modern library, Zoology, botany, and Biology laboratories  Despite having scored such successes the College has to date not been considered for any government grant
Moving a vote of thanks, one of the participants Rev Dr Dennis pointed out that going by the current global economic slide which is among other reasons being  attributed to COVID 19, Mining investors and Commercial farmers do very little in fixing Zambia' erring economy and alleviating poverty among poor Zambians especially those who are not members of any cooperative. The participants also noted that Conventional farming which has been in existence all these years has not helped the majority poor Zambian who are not members of any cooperatives. Conservational farming does not require money, compared to Conventional farming. For these reasons it was a considered conclusion that the only reliable and sustainable way for economic recovery and alleviating poverty that institutions that are training and advocating for the application of conservation farming must heavily be heavily supported by the government in all ways. The FISP funds can thus be channeled towards other equally important projects.
In addition to Conservation farming, the participants were also trained in Village Banking management and how to make green charcoal. The Permanent secretary donated bags of mealie meal to the institution.
Among important dignitaries were the Chisamba District Commissioner Mr Kangwa and the hosting Consistory Chairperson Rev Chilambwe Lwao based at Chipembi Mission.