Lusaka_ 07/07/2021. Zambia's first republican president Dr. Kenneth David Buchizya Kaunda who passed away on the 17th of June 2021 was put to rest at Embassy park in Lusaka on the 7th of July 2021.
The Farewell funeral service started with a church service which was held at the Cathedral of the Holy cross with the worship leader being Zambia Army Chaplain Brig. Gen Vincent David Mwenya.  Rev Chayana Nkonde minister in charge of St Paul's congregation read the scripture sentences as the procession was being led into the Cathedral.
The service started with Lusaka Presbytery Bishop Rev. Dr. Lordwell Siame giving a prayer of approach and confession.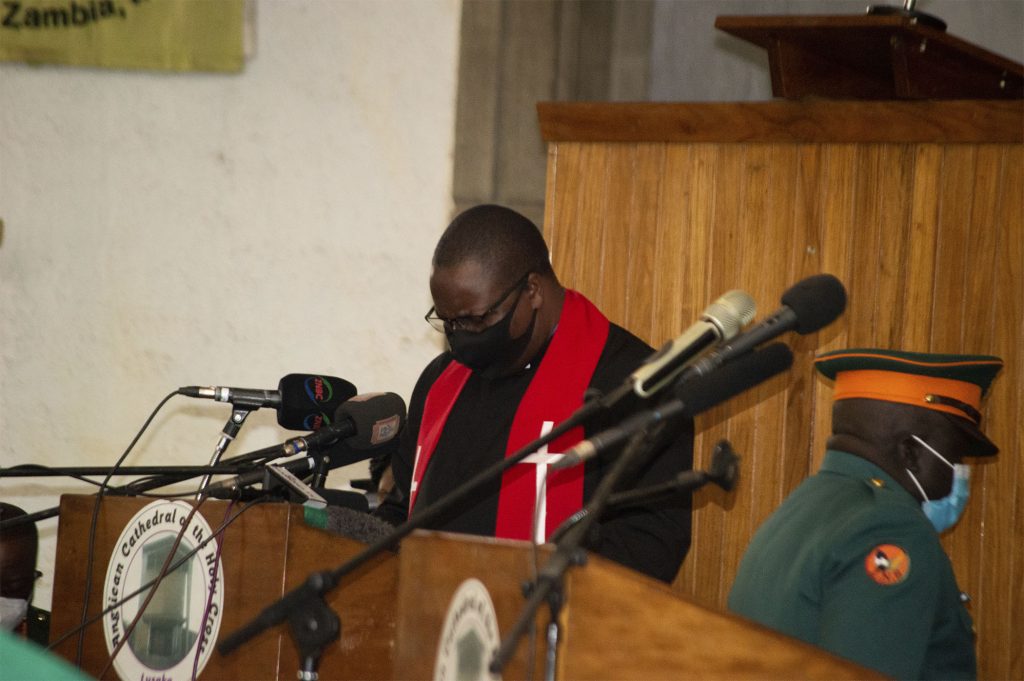 Former St Paul's Congregation minister in charge Rev Vincent Kageya being Dr. Kaunda's minister in charge for a long time was given the task of delivering the church history of the late Dr. Kaunda. The late Dr. Kaunda was a full communicant member of the United Church of Zambia and member of UCZ St Paul's Congregation up until his time of death.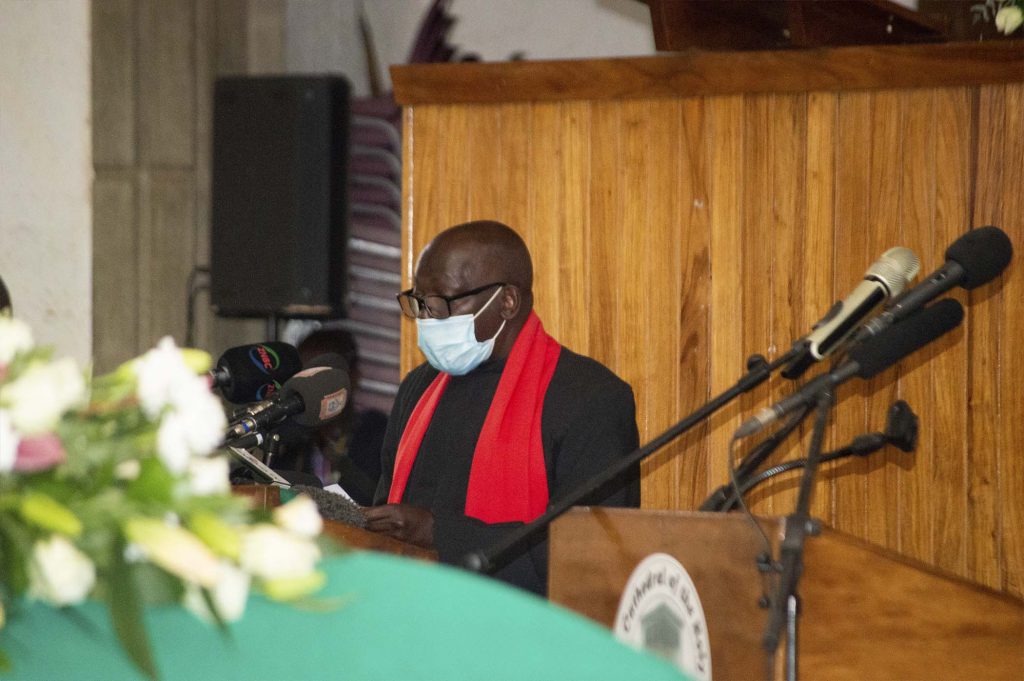 The homily was given by The United Church of Zambia Synod Bishop Reverend Sichilima. The bishop encouraged mourners to serve God's purpose just as David served God's purpose despite him being a king.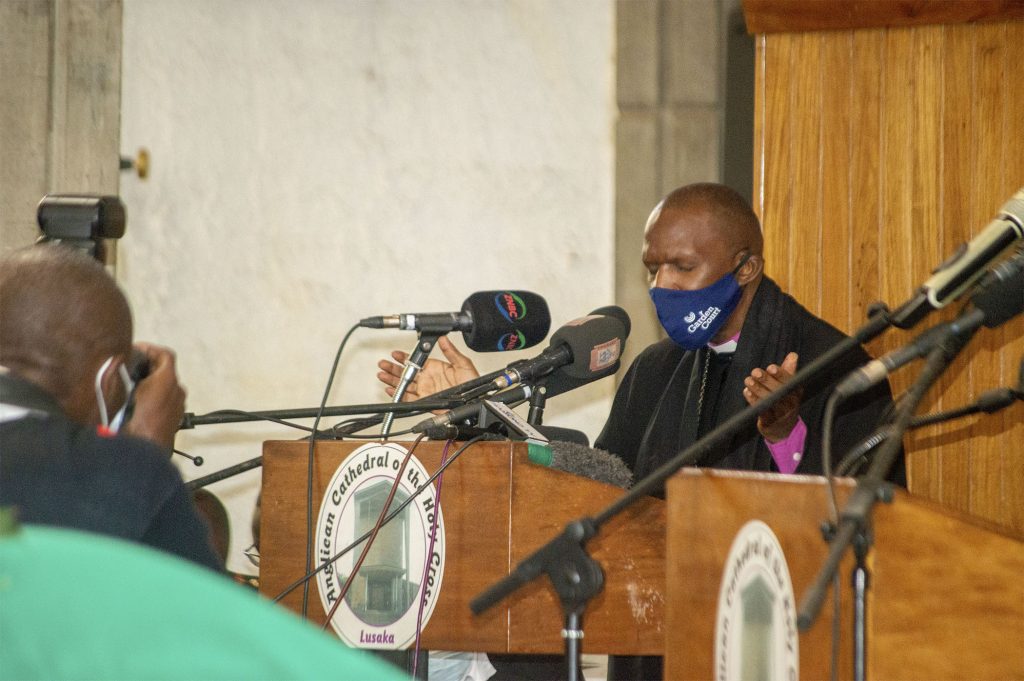 As the farewell funeral service proceeded to the burial site, Lusaka Presbytery Secretary Reverend Richard Musonda was called upon to bless the grave.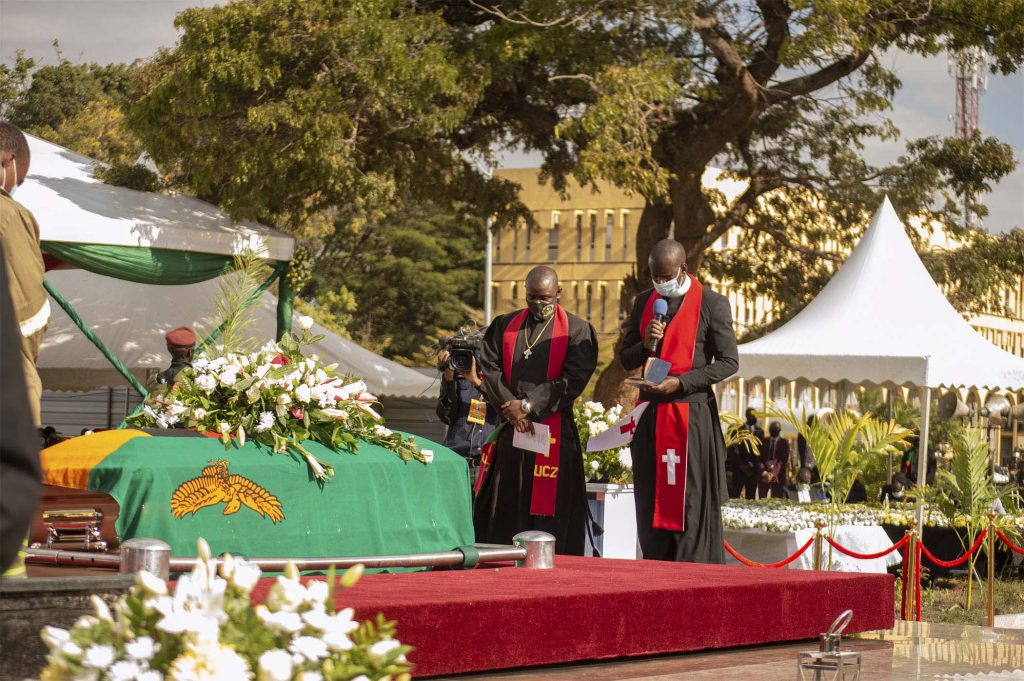 After the Body was lowered in the grave with a 21 Gun salute by the Zambia Army and a fly-past by the Zambia Air force, to prepare for the covering of the grave, the committal was conducted by The United Church of Zambia General Secretary Rev Chipasha Musaba.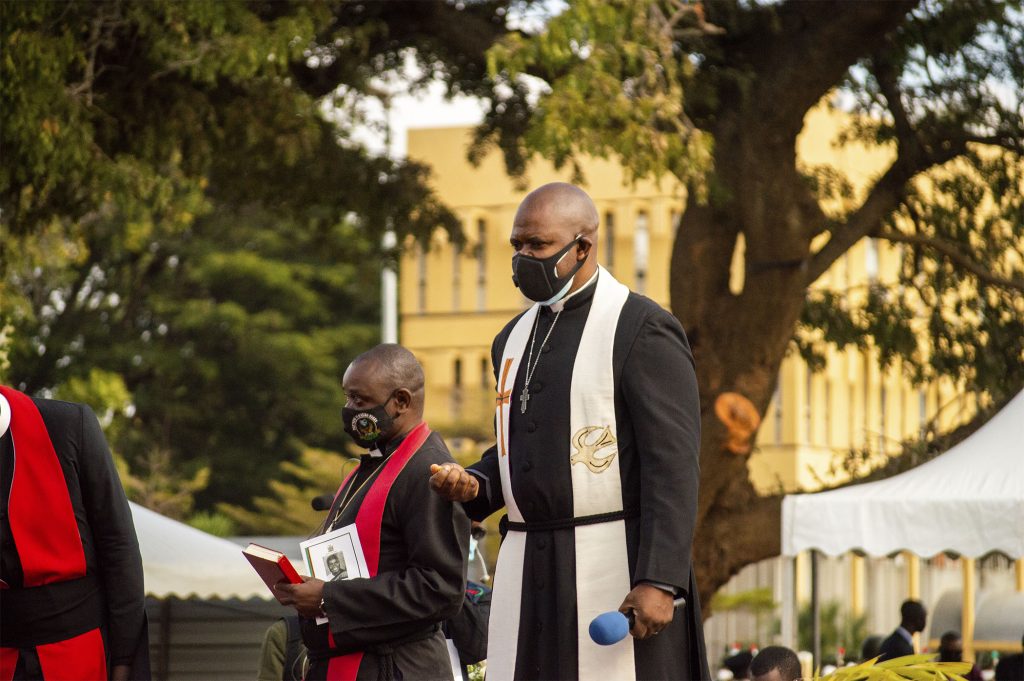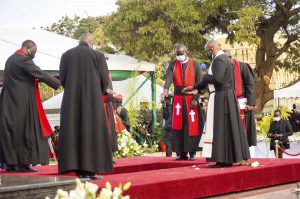 As the Farewell funeral service came to an end The United Church of Zambia Synod Bishop Gave the Benediction.