Following the resignation of the UCZ Synod Bishop, His Grace the Reverend Bishop Sydney Sichilima from the presidency of the Council of Churches in Zambia-CCZ and his subsequent withdraw from the National Dialogue and reconciliation forum.
The United Church of Zambia through the UCZ Synod Executive Pastoral Session, has stated it's position regarding its membership in the CCZ, that the Church  still and remains a bona-fide member of  the Council of Churches in Zambia and that the withdrawal  of the Synod Bishop from the Presidency of CCZ is a matter of principles and the UCZ Synod Executive Pastoral Session respects the decision made by Reverend Bishop Sydney Sichilima in recognition of his rights of association.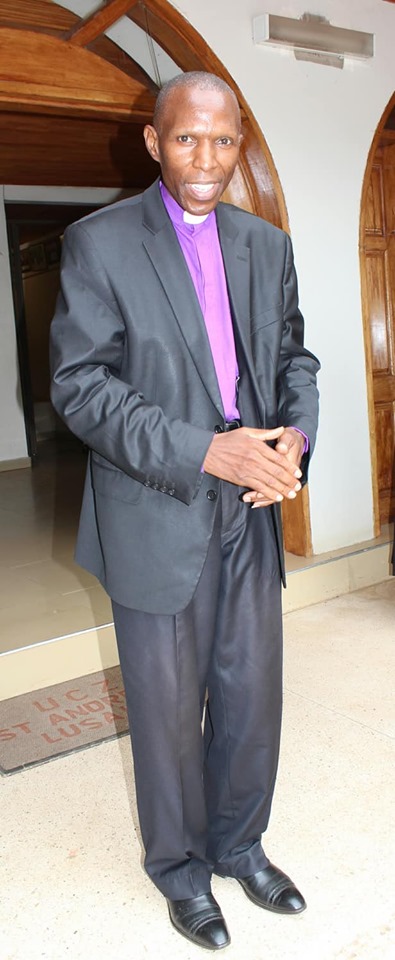 In a speech ready by the General Secretary of the United Church of Zambia, Dr. Reverend Peggy Kabonde, during the Media briefing  held at the United Church House, in Lusaka. The Church through the Synod Pastoral Session sitting on 26th April, 2019 at the Diakonia center in Kabwe noted with deep regret that the resignation of the Synod Bishop from the CCZ presidency led to speculations by some sections of the general populace on the status of membership of the UCZ in the CCZ.
However, the Church reiterated that the United Church of Zambia whose nature is ecumenical has always affirmed that it is the  will of our Lord Jesus Christ that all who believe in Him should live in Unity and acknowledge oneself as such, thereby committed for furthering the union of all Christian Churches in Zambia which confess the one true faith and follow sound traditions of Government, worship and discipline of the Church.
The General Secretary also emphasised that as part of the Church Universal, the UCZ recognises that it must give due weight to the procurements of the Bodies representative of the whole Church. And in particular it desires to take part in deliberations and decisions of the  Council of Churches in Zambia-CCZ,  the all Africa conference of Churches and World Council of Churches.
However, the United Church of Zambia reserves the right to comment on matters of National interest without necessarily consulting any other body or authority as enshrined in the UCZ Constitution article  17 (C).
Therefore the UCZ Synod executive pastoral session hopes that based on this explanation, it lays to rest the speculations on the matter.
Furthermore, Reverend Peggy Kabonde stated that, the Synod Pastoral Session observed with serious concern the levels of animosity and violence towards one another in the Country. The Church urged all Zambians to embrace unity, tolerance and Patriotism as critical values and virtues for our co-existence as People. She emphasised that violence and attitudes that promotes tension and divisions should not be condoned at all cost.
The Church therefore urged the general public to unity and grab every opportunity that promotes peace and unity for the well-being of our great Nation Zambia.
By George Mumbi